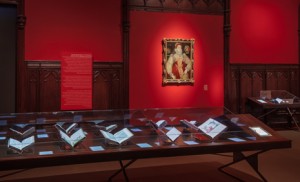 This is another small museum only in the perspective of being on the NYC Museum Mile by Central Park.
The current exhibit (Jan 2010) is of Man Ray, best known as a photographer, is a key member of the Dada and Modernist Movements.
Why the exhibit is here was a surprise to us, it turns out he is a Russian-Jewish immigrant to NYC. The range of his work presented is excellent, esp since we have seen him being represented in exhibits worldwide, usually a few pieces along aside with Duchamp, Dali and Picasso.
The permanent exhibit ranges over Jewish history dating back over 5,000 years.
It has an excellent presentation of the early tribal period, through the various kingdoms up to the post-roman 70 CE period. From there it covers the wide range of Jewish communities, including WWII, the development of Israel and current period.
The Jewish Museum of New Yourk City
1109 5th Ave
at 92nd St
NY, NY 10128