And so many other children's picture books!   While there is wonderful activities for young children, don't think it's a children's museum.  This is a museum of picture book art.  Often when I've gone to an exhibit I've been surprised to learn that a particular artist I knew about had also done picture book art.
We recently went to the opening of an exhibit:
— lots of us know Lentil and Make Way for Ducklings.
The opening included a panel discussion with his two daughters: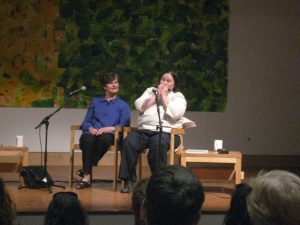 And, if you're not convinced, enjoy this great entry on NewsWhistle.