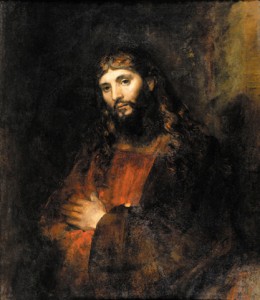 This is one of our favorite small museums.  We had the good fortune of finding The Hyde Collection before 2004, which is the year they added a large modern addition to the delightful Italian Renaissance style home first built by the homeowners, Louis and Charlotte Hyde.  This museum is probably the one that inspired our love of the small museum.
When we first visited, there were no GPS-gadgets, just paper maps.  Our paper map gave us a direction, and with the addition of road numbers, we went in circles!  We finally stopped in a little store in Glens Falls, and the proprietor knew exactly what we'd been doing wrong – apparently a numbered street sign had been posted in the wrong place for years!  The locals knew, but visitors didn't.  But our first getting lost was so worth it – it's still a delight to arrive.
Spend time at the website reading about how yet another American entrepreneur, early in the 1900s, with money to travel, and an intelligent wife began to build a private collection, which eventually was turned into a museum.  It's the same timeline as the Isabella Stewart Gardner Museum; and we've often wondered if the women weren't in private competition! Or at least their agents finding purchases surely were!
You will find Degas, Homer, Picasso, Hassam, and Rembrandt all set on the walls of a beautiful home.  And one favorite, should we have to pick one, is the small exquisite Bottacelli sitting on the dining room table.  When we first visited, it just leaned there beautifully – today it is bolted down!  On our first visit years ago, we had a private tour because there was no one else there and the guard was incredibly knowledgeable and knew the family.  Today, a visit will be busier and there will be new exhibitions in the modern building.  Yet be sure to notice how serene the home still feels as though someone just woke up and gazed upon Hassam's Geraniums first thing in the morning!
Eventually Mrs. Hyde and her three sisters all built homes next to each other on a 7-acre plot (paper manufacturing is behind the wealth), and I believe it is the museum's goal to restore all of the homes and grounds as much as possible.
To stroll through this beautiful home, and then sit in the butterfly garden with a book is a delightful way to spend a couple of hours.